Like most new features added to ReactOS, they are often stubbed or partially implemented. The earliest revision that a basic NTFS was revision 3146 by Eric Kohl. As usual it didn't do much at first. There were some bug fixes here and there but it really couldn't do much.
However, just before the 0.3.17 release, Pierre Schweitzer started to work on NTFS. He started out with getting basic read support working as the goal. At first, it worked only in a command prompt and not in the shell. However, revision 65192 was a big commit as it implemented NtfsReadFile. It worked but it does not support caching and had bugs ranging from folders getting shown twice or getting stuck in a loop when trying to read compressed files and folders. Both of these issues have been resolved after getting reported. The new challenge is to get write support working.
Since ReactOS was accepted into Google Summer of Code 2016, one of the ideas is improve our NTFS driver. Several proposals where submitted to the ReactOS mailing list and some of them are about working on the NTFS driver. Also, a few weeks ago, a patch was submitted to JIRA that added basic write support to NTFS. It really is basic. Right now, one can only add a single letter to an existing file on an NTFS drive. It's not much but it's definitely a step in the right direction.
While you wait for NTFS write support, enjoy the photos below :)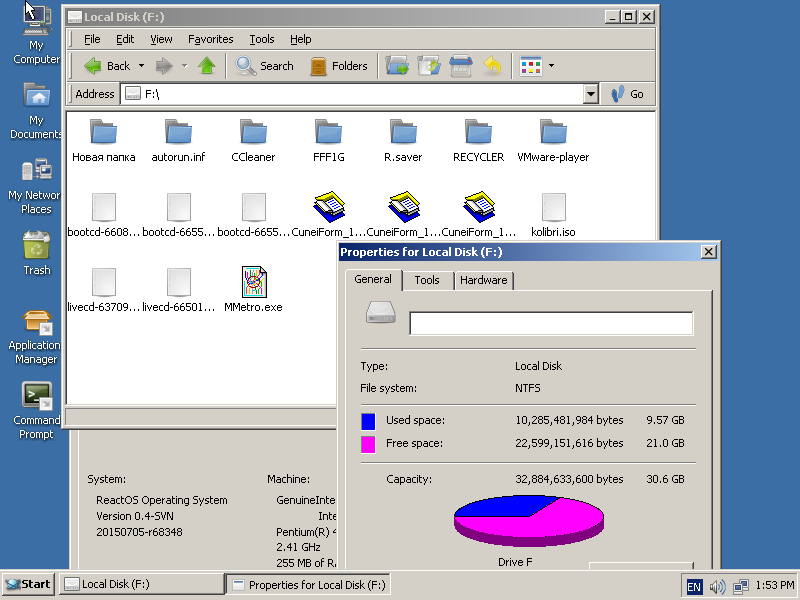 Your feedback is important to us, please let us know what you think via the comments section ;)